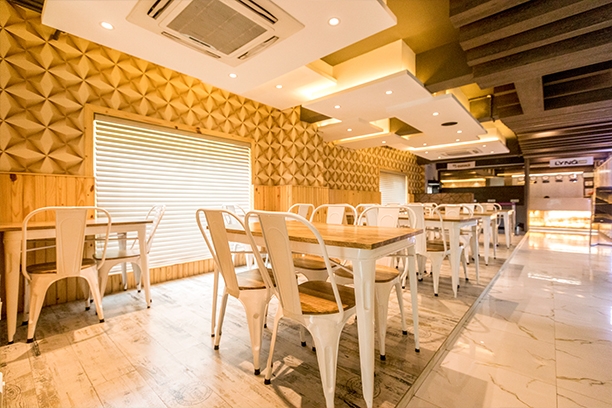 Hotel with Banquet hall in Kolkata
THE LYNQ CICO in Kolkata in accordance with its position within the heart of town is one of the most popular Hotels with Banquet hall in Kolkata. It's a tremendous place to host your business conferences, weddings, grand receptions, and pre-wedding functions. It offers a spacious hall and sure-handed stuffs who will simply host middle to giant gatherings for your huge day. Our experienced management will help you handle your all important guests. They'd additionally assist you with the proper designing so as to execute the function with none glitches. The venue has trained in-house ornament team for the embellishment needs for your operate. The caterers at the venue serve delicious eater delicacies. So, you don't have to worry concerning the keep of your guests getting back from remote places, because the venue offers a cushy keep.
Why Us
THE LYNQ hotels form the core of great and unforgettable banquet services. They are renowned and known for organizing and offering people sumptuous food and comfort.
Banquet halls by THE LYNQ CICO in Kolkata provide the simplest and well-equipped venues for conferences, events, marriages, with specious area and exquisite banquet services. THE LYNQ Hotels is one in every of the simplest edifice chains in province, providing exquisite and impeccable services to any or all. We've got exclusive selections of banquet venues in our hotels, job to varied occasions and things. All the events at our hotels are administered in luxurious and progressive venues. Our hotels carry the essence and grandeur of latest similarly as luxury atmosphere and setup.
Whatever your big day is, THE LYNQ CICOs' team is devoted to the assorted thoughtful ideas and details to bring your event to life. From art functions to fashion shows, award ceremonies, engagements, anniversaries, cocktails, etc., we've got the expertise of managing varied events of best standards. We tend to take every event as a celebration of varied emotions, ideas, thoughts and expectations. Our event planners and chefs go the additional mile to urge you a happening sufficing all of your wants and selections.
Hotel with Banquet hall in Kolkata
In short if you looking for Hotel with Banquet hall in Kolkata, THE LYNQ CICO Luxury Boutique Hotel in Kolkata is perfect choice for you with wedding venues offering grand banquet facilities, ambience, recreation, accommodation, food, spa and everything that you can name. The lavish creations are distinctive and awe-striking, creating it a really majestic expertise for all. For any further info please contact us.